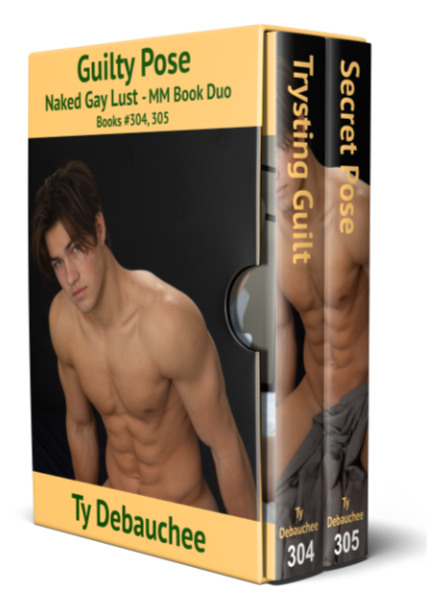 Ty Debauchee's

Guilty Pose
Naked Gay Lust Duo
Two Book Set #2 (Books #304 & #305)
COMING SOON! - March 15, 2021
Have double the fun when you get this two book set (#304 & 305) at 50% off the price of the two books individually.
This two book set includes:
Trysting Guilt: Naked Gay Lust #304
Secret Pose: Naked Gay Lust #305

The sex is red HOT! And you will want to know what happens to these boys as life twists them to the brink.
See individual book links below for descriptions.


TY'S NAKED GAY LUST SERIES
(Click each image for details)